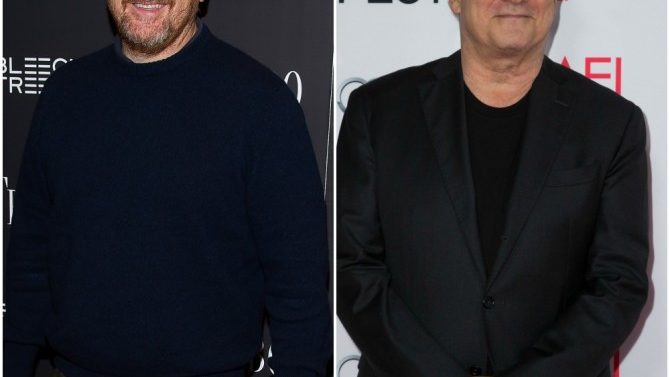 Louis C.K. y Albert Brooks están escribiendo un nuevo programa animado para la cadena FX según información recogida por The Hollywood Reporter. Por si fuera poco, los artistas también serán los productores ejecutivos de la comedia y la protagonizarán.
El show se encuentra en pleno desarrollo y los estudios a cargo del proyecto son FX Productions y Pig Newton Banner. Esta es la primera vez que Brooks trabaja en la pantalla chica. El actor y escritor es conocido por sus papeles en Broadcast News, Concussion y por darle vida al personaje de Marlin en Finding Nemo.
Louis y Brooks trabajaron juntos en la película animada The Secret Life of Pets que sale en cines el 8 de julio de 2016. Louis también está produciendo el nuevo show de Zach Galifianakis titulado Basket, que se estrenará este mes, la serie Better Things y una comedia para Amazon nombrada Tig Notaro. Aún no hay noticias sobre la sexta temporada de Louie.
Variety Latino estará muy atento para traerte todos los nuevos detalles de esta colaboración entre C.K. y Brooks. Por ahora te dejamos con el gracioso tráiler de The Secret Life Of Pets.