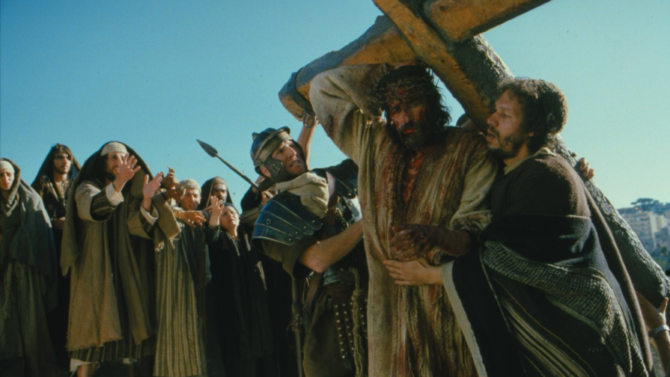 Mel Gibson y Randall Wallace ya se encuentran escribiendo la secuela de la controversial película The Passion of The Christ (2004); así lo confirmó Wallace en una entrevista con The Hollywood Reporter, durante la cual reveló que se le estaba haciendo muy difícil mantenerlo en secreto debido a los crecientes rumores de que ya preparaban la segunda parte de la exitosa cinta.
Esta segunda parte se centrará en la resurrección de Cristo, tal y como comentó Wallace. "Siempre he querido contar esta historia. The Passion of Christ es el principio y hay mucha más historia que contar", dijo el nominado al Oscar por el guión de Braveheart (1995), quien también habló sobre el impacto que tuvo la primera entrega de The Passion. "Es considerada la mayor producción de Hollywood, y la gente continúa diciéndonos que creen que la secuela sería algo mucho más grande".
VER TAMBIÉN El 2016, un año pésimo para la taquilla [Opinión]
El guionista y el famoso actor empezaron a plantearse seriamente la posibilidad de continuar la historia bíblica durante el rodaje del filme Hacksaw Ridge, ambientado en la Segunda Guerra Mundial y que se estrenará en noviembre. Además de generar polémica por algunas escenas de violencia explícita, The Passion también fue un éxito rotundo en taquilla, engrosando aproximadamente US$612 millones.
Refrescamos tu memoria con el tráiler de The Passion of the Christ (2004):