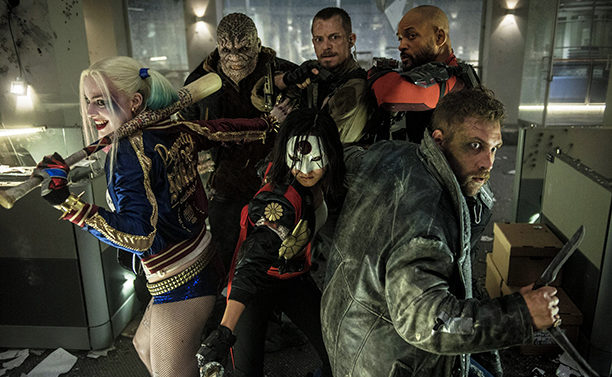 USA Today compartió una nueva foto de la muy esperada película Suicide Squad.
En la imagen se puede ver a Harley Quinn (Margot Robbie), Killer Croc (Adewale Akinnuoye-Agbaje), Katana (Karen Fukuhara), Rick Flagg (Joel Kinnaman), Deadshot (Will Smith) y Captain Boomerang (Jai Courtney) bien armados y listos para atacar sin piedad a quien se les ponga enfrente.
David Ayer, director de la cinta, también confirmó la participación de Ben Affleck como Batman en el filme y comentó sobre la participación del cotizado actor de Hollywood en el largometraje. "Hicimos que peleara" (…) "Fue genial como Batman", reveló.
Los fanáticos de esta horda de villanos del mundo de DC Comics podrán disfrutar de un nuevo tráiler oficial de Suicide Squad el 19 de enero. El adelanto se estrenará a través de la señal de The CW después del estreno de dos especiales referentes al universo de estos superhéroes, Legends of Tomorrow: Their Time Is Now y DC Films Presents: Dawn of The Justice League.
Suicide Squad también cuenta con la actuación estelar de Jared Leto como el Joker y Cara Delevingne como Enchantress. La película se estrena el 5 de agosto de 2016. ¡Marca tu calendario!