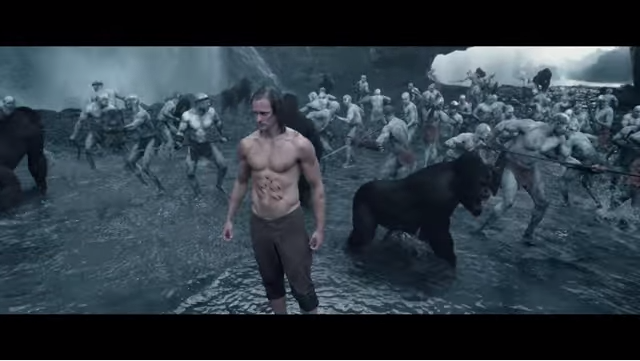 Ya llegó el nuevo póster de The Legend of Tarzan, la película que transforma a Alexander Skarsgård en el famoso hombre de la selva criado por una familia de gorilas.
El póster muestra al actor presumiendo sus abdominales y rodeado de enormes gorilas, mientras su coprotagonista, Margot Robbie, aparece detrás de él, todo bajo el eslogan: Naturaleza Humana.
La cinta cuenta la historia de cómo Tarzan se ha acostumbrado a su nueva vida en Londres, pero deberá volver a la selva que lo vio nacer para hacer frente a los peligros que amenazan con destruir el ecosistema, según relata la página oficial de la película en su cuenta de Instagram.
Junto a Jane (Robbie) y Tarzan, aparece el siempre villano, Christoph Waltz, como el capitán Leon Rom. Completan el elenco Samuel L Jackson, Djimon Hounsou, John Hurt y Casper Crump en esta cinta dirigida por David Yates.
Este es el tercer póster de The Legend of Tarzan que estrenará el próximo 1 de julio. Anteriormente la producción había presentado otras dos imágenes; una solo de Tarzan luciendo fornidos brazos. 
Y otra del protagonista acompañado de un temible gorila.