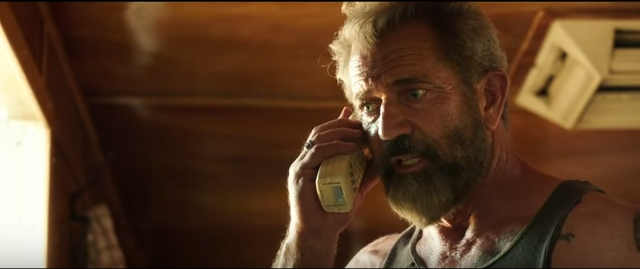 ¿Cuán lejos llegarías por defender a tu familia? Mel Gibson tendrá muy poco tiempo para plantéarselo pero hará lo que sea por proteger a su hija, como muestra el nuevo tráiler de la película Blood Father.
En la cinta dirigida por el francés Jean-François Richet, Gibson interpreta a John Link, un exconvicto convertido en un artista del tatuaje quien repentinamente se reunirá con su hija, encarnada por la actriz Erin Moriarty, a quien no veía hacía tiempo.
VER TAMBIÉN Presentan póster de la película 'Hacksaw Ridge', de Mel Gibson
Después de muchos años separados, padre e hija tienen poco tiempo para conocerse y poner todo en juego, incluida su libertad condicional. Link deberá protegerla ya que la joven le confiesa que ha matado a su novio por lo que los amigos de este la están buscando. 
Ante esta amenaza, el padre se ve obligado a recurrir a sus contactos del pasado y su habilidades como criminal para proteger a su hija de violentos narcotraficantes que la han metido en problemas.
VER TAMBIÉN Mel Gibson prepara secuela de 'The Passion of The Christ'
Blood Father, adaptación de la novela homónima escrita por Peter Craig, incluye las actuaciones de Diego Luna, William H. Macy, Thomas Mann, Elisabeth Rohm y Michael Parks.
La cinta se estrena el próximo 26 de agosto.