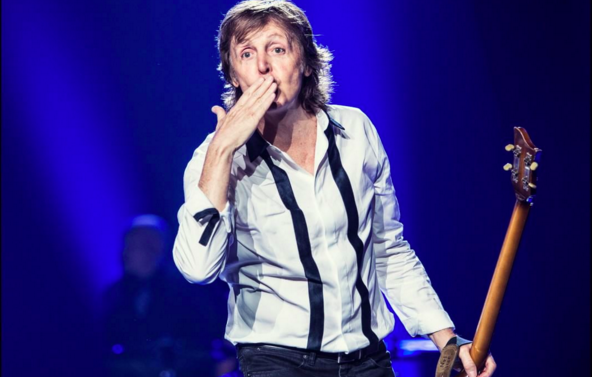 El cantante Paul McCartney aparecerá en Pirates of the Caribbean: Dead Men Tell No Tales, el quinto episodio de esta franquicia protagonizada por Johnny Depp, así lo confirmó Deadline.
La filmación de la película ya concluyó pero el productor del largometraje, Jerry Bruckheimer, y los directores de la cinta, Joachim Ronning y Espen Sandberg, decidieron añadir una escena donde el ex-Beatle será el protagonista. Hasta los momentos se desconocen detalles sobre el rol de McCartney en el filme, pero un portavoz de Disney dijo que su participación será un elemento clave para la trama.
Dead Man Tell No Tales también cuenta con otros brillantes actores dentro de su elenco, como es el caso de Geoffrey Rush en el papel de Barbossa, Javier Bardem como el capitán Salazar y Orlando Bloom como Will Turner.
Esta no es la primera vez que un músico se une al elenco de la cinta. Keith Richards, guitarrista de The Rolling Stones apareció en Pirates of the Caribbean: On Stranger Tides en 2011 haciendo el papel del padre del capitán Sparrow (Depp).
Esta tampoco es la primera vez que McCartney se presta para un proyecto cinematográfico, el músico apareció en dos filmes de los Beatles: A Hard day's Night y Help!, así como en el largometraje Give My Regards to Broad Street.
Pirates of the Caribbean: Dead Men Tell No Tales se estrena el 26 de mayo de 2017.