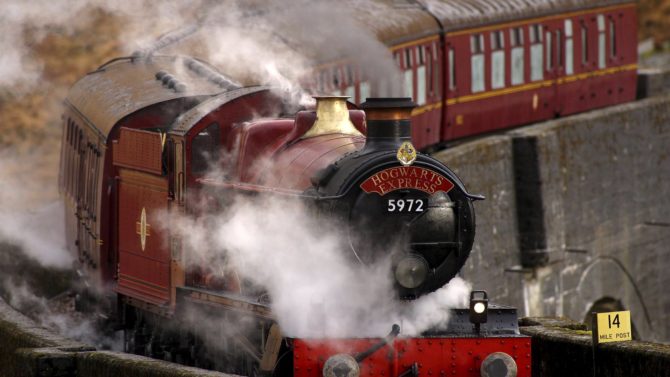 Los fanáticos de Harry Potter podrán disfrutar nuevamente de las 8 películas de la saga en el cine ya que estarán de vuelta en los teatros de Imax por una semana, a partir del próximo 13 de octubre.
Con motivo del lanzamiento de la nueva película 'Fantastic Beasts and Where to Find Them' en noviembre, Warner Bros y Imax han decidido realizar esta sorpresa para los fanáticos, quienes podrán disfrutar también de algunos "sneak peeks" de la nueva historia escrita por J.K. Rowling.
"Harry Potter es una de las franquicias cinematográficas más amadas de todos los tiempos y es increíblemente importante para la historia de Imax" dijo en un comunicado de prensa Greg Foster, CEO de Imax Entertainment.
Esta será la primera vez que las dos primeras películas de la saga, 'Harry Potter y la Piedra Filosofal' y 'Harry Potter y la Cámara Secreta' serán reproducidas en las salas de cine de Imax, mientras que las 6 películas siguientes lograron recaudar alrededor de (US) $216 millones en sus teatros.
Con el relanzamiento de las películas de Potter, habrá también un evento para los fanáticos en ciertos teatros de Imax en los Estados Unidos y en otras ciudades del mundo, en donde las estrellas de Fantastic Beasts participarán en una ronda de preguntas y respuestas.