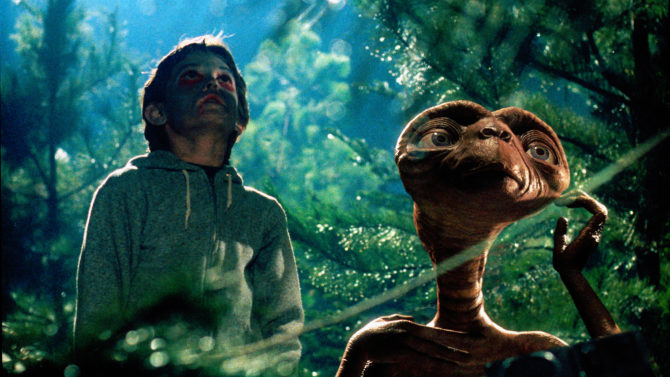 Un afiche original de "E.T. the Extra-Terrestrial" será subastado por Heritage Auctions. La pieza fue pintada por el renombrado artista John Alvin, quien también ha trabajado con "Star Wars", "The Goonies" y "Blazing Saddles" entre otras.
El afiche pertenecía al productor de Hollywood, Bob Bendetson, quien lo obtuvo directamente de Universal Studios tiempo atrás.
Según TMZ, la apuesta podría empezar en los US$150,000 el próximo 12 de octubre.
E.T, es una película de un extraterrestre que se quedó abandonado en la Tierra, dirigida por Steven Spielberg y que catapultó a la fama a Drew Barrymore (Gertie) y a Henry Thomas (Elliot), quien en estos días hace parte de la cinta "Ouija: Origin of Evil". La película ganó cuatro premios Oscar, incluyendo Mejor Música (John Williams), recibió cinco nominaciones adicionales, incluyendo mejor película y mejor director, y fue en el momento de su lanzamiento, la película más taquillera de la historia.