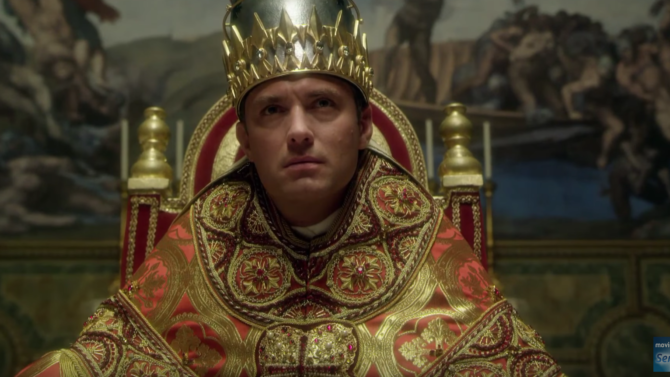 El adelanto de la nueva miniserie de HBO, The Young Pope, lanzado este 15 de junio muestra a Jude Law sumido en el papel del Sumo Pontífice y los conflictos que tiene como un ser humano común y corriente.
Creada por el ganador de Oscar, Paolo Sorrentino, The Young Pope narra la controvertida historia del comienzo del pontificado de Pío XIII , nacido como Lenny Belardo, el primer Papa estadounidense que se caracterizó por ser ultra conservador.
VER TAMBIÉN El Papa Francisco publica su primera foto en Instagram
Junto a Law protagoniza la actriz Diane Keaton, quien encarna a la Hermana María, una monja estadounidense que vive en la Ciudad del Vaticano.
Completan el elenco Silvio Orlando, Scott Shepherd, Cécile de France, Javier Cámara, Ludivine Sagnier, Toni Bertorelli y James Cromwell.
La miniserie consiste en ocho episodios y se estrenará este año en HBO en una fecha próxima a revelarse.
The Young Pope es una coproducción de Italia, Estados Unidos, España, Gran Bretaña y Francia. A continuación puedes ver el teaser: