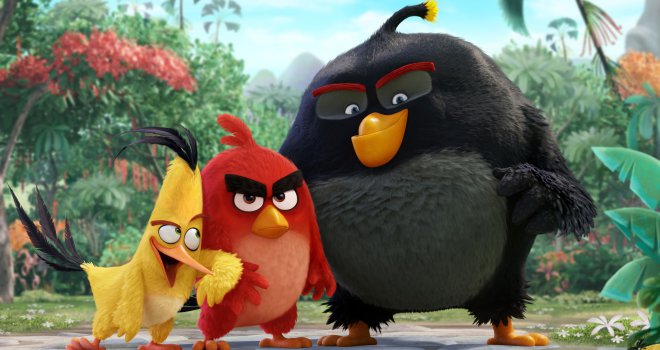 Desde que The Angry Birds Movie finalmente abrió sus alas, la cinta ha logrado un inmenso éxito para Sony Pictures, estudio detrás de esta divertida película sobre los malhumorados pajaritos.
De acuerdo a información publicada por Variety, esta película ha logrado recaudar $39 millones en su primer fin de semana de estreno, con una amplia proyección a lo largo de 3,932 salas de cine. Angry Birds está basada en el popular juego creado por Rovio y estuvo dirigida por Clay Kaytis y Fergal Reilly. Jon Vitti estuvo al cargo del guión de esta cinta.
"Rovio y Sony Imageworks hicieron un trabajo fenomenal al traer a la vida a los personajes del videojuego, y al darles una personalidad que se hace adorable para una audiencia familiar", aseguró Josh Greenstein, presidente de comercialización y distribución de Sony. "Los resultados han sido simplemente grandiosos y somos número uno en cuarenta y ocho países", agregó el ejecutivo.
Este fin de semana en los Estados Unidos, The Angry Birds Movie superó el desempeño de la exitosa película de Disney y Marvel Captain America: Civil War, la cual logró recuadar un total de $33.1 millones durante su tercera semana de estreno. La cinta Neighbors 2: Sorority Rising del estudio Universal se colocó también en el top 3, al recaudar $21.8 millones durante el fin de semana.
El elenco de The Angry Birds Movie está conformado por Jason Sudeikis, Bill Hader, Josh Gad, Danny McBride, Peter Dinklage, Kate McKinnon, Maya Rudolph y Blake Shelton, quienes prestaron sus voces para estos coloridos pajaritos. ¿Ya fuiste a ver esta película en cines?