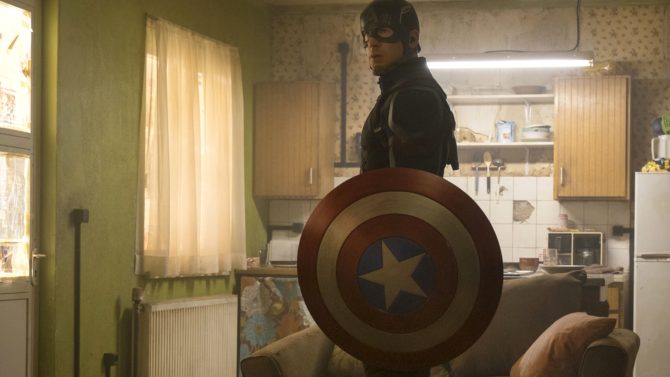 La película Captain America: Civil War se convirtió en la producción cinematográfica que más dinero ha recaudado en lo que va del 2016, según reportó este viernes, 20 de mayo, el portal Entertainment Weekly.
VER TAMBIÉN 16 superhéroes que están por llegar al cine [FOTOS]
Con un total recaudado de $991 millones, se anticipa que este fin de semana la película protagonizada por Chris Evans, Robert Downey Jr., Scarlett Johansson y Sebastian Stan, entre muchos otros, supere los mil millones de dólares en recaudación internacional.
La cinta de Disney y Marvel sacó a Zootopia del primer lugar en el podio,  ya que la película animada ha ganado, hasta ahora, $971 millones. En tercer lugar se encuentra Batman vs. Superman: Dawn of Justice, con $871 millones.
Si este fin de semana Captain America: Civil War logra alcanzar los mil millones en la taquilla, será la sexta cinta en alcanzar esta cifra. Las otras producciones del género que lo han hecho son The Avengers ($1.5 millones), The Avengers: Age of Ultron ($1.4 millones), Iron Man 3 ($1.2 millones), Batman: The Dark Knight Rises ($1.009 millones) y Batman: The Dark Knight ($1.004 millones).
VER TAMBIÉN El mundo de los cómics y la falta de superhéroes latinos
Captain America: Civil War se estrenó el pasado 6 de mayo en Estados Unidos.