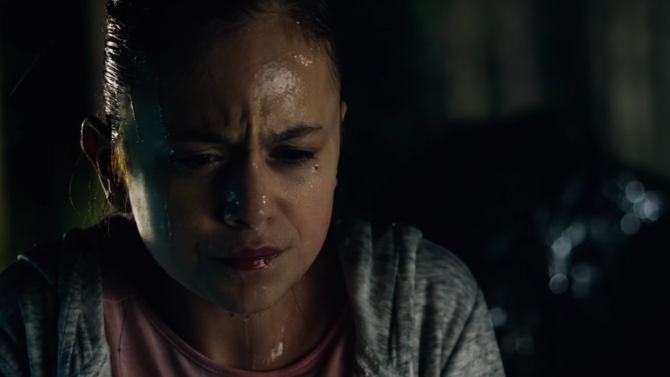 Este jueves se reveló el tráiler oficial de la película The Monster… y es aterrador.
Bajo la dirección de Bryan Bertino (The Strangers), esta película de horror es protagonizada por Scott Speedman junto a Aaron Douglas, Ella Ballentine y Zoe Kazan. Estos se unen para contar la historia de una madre y una hija que quedan atrapadas en un bosque. La cosa se complica cuando se cuenta de que, además de tener que enfrentar una tormenta, deben buscan la manera de sobrevivir ante la criatura que las acecha.
The Monster ya está disponible de manera exclusiva para los usuarios de DirecTV. Aun así, llegará a los cines de Estados Unidos el próximo 11 de noviembre.
Esta película forma parte del repertorio de la compañía de cine independiente A24, la cual este año se ha anotado títulos como The Witch, The Lobster, Swiss Army Man y American Honey, entre otros.