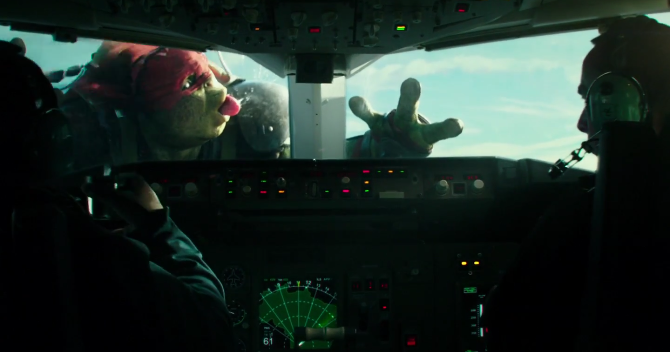 Paramount Pictures estrenó un nuevo tráiler de la esperada película Teenage Mutant Ninja Turtles: Out of the Shadows, cinta que al parecer será bastante divertida. El encargado de dirigir esta secuela del largometraje estrenado en 2014 es Dave Green.
En esta oportunidad estas tortugas amantes de la pizza se tendrán que enfrentar a icónicos villanos de las caricaturas en las que se basa esta adaptación cinematográfica de la historia, estamos hablando de Krang, Bebop y Rocksteady.
Como se puede observar en este avance, la cinta estará llena de acción, humor y una que otra tortuga en aprietos. El tráiler incluso aprovecha para introducir a cada uno de estos cuatro justicieros por su nombre de pila, lo que resulta muy divertido. La primera cinta de la saga recaudó $493 millones de dólares a nivel mundial. En esta oportunidad Paramount está apuntando a un público más joven.
El elenco de la película está comandado por Megan Fox y Will Arnett. Teenage Mutant Ninja Turtles: Out of the Shadows se estrena el 3 de junio.