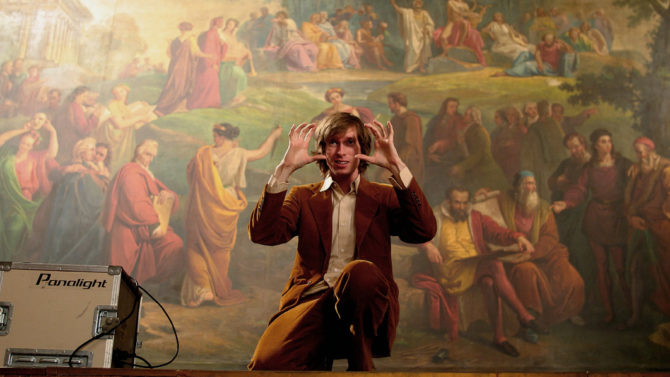 Wes Anderson regresa al mundo de la animación stop-motion. Jeff Goldblum reveló en una entrevista con Nerdist que será parte del elenco de la nueva película del director la cual se centra en la historia de un perro y que además cuenta con las actuaciones de Bryan Cranston, Edward Norton y Bob Balaban.
Aaunque aún no se han revelado detalles sobre el nuevo proyecto, como adelanto Goldblum dio a conocer que la película estará inspirada en la cultura japonesa. Por su parte, Cranston trabajará con Anderson por primera vez, mientras que para Goldblum esta será la  tercera película en la que colabora con el cineasta después de haber participado en The Life Aquatic y The Grand Budapest Hotel. Norton y Balaban también fueron parte del elenco de The Grand Budapest Hotel y Moonrise Kingdom.
Goldblum, recientemente terminó de trabajar en la secuela de Independence Day junto a Liam Hemsworth, Maika Monroe, y Joey King. El filme estuvo dirigido por Roland Emmerich y su estreno está programado para el 24 de junio de 2016.
En cuanto a Cranston, interpretará al Presidente Lyndon B. Johnson en la película All the Way de HBO.  El actor también será parte de cuatro otros cuatro proyectos, incluyendo Kung Fu Panda 3, In Dubious Battle, Infiltrator y Get a Job.