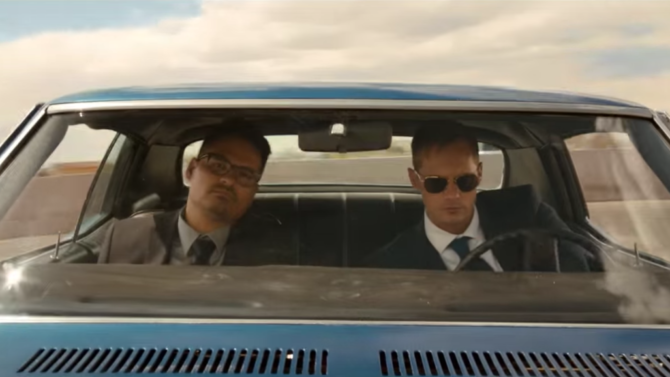 En la película War on Everyone, los actores Michael Peña y Alexander Skarsgård le dan vida a dos policías que son muy buenos rompiendo la ley. Al menos así parece en el tráiler oficial que se estrenó este lunes, 20 de junio.
Aunque no sabemos cuándo la película llegará a los cines de Estados Unidos —en Reino Unido estrenará el 30 de septiembre de este año—, sí sabemos que es clasifica R (solo para adultos), pues presenta un gran uso de drogas, lenguaje fuerte, y escenas sangrientas y sexuales.
La película, dirigida y escrita por el cineasta inglés John Michael McDonagh, cuenta la historia de dos policías corruptos de Albuquerque, Nuevo México, quienes acostumbran a chantajear a criminales. Sin embargo, la historia cambia cuando intentan usar el mismo estilo con un criminal (interpretado por el actor británico Theo James).
Peña, de ascendencia mexicana, ha participado en películas como Million Dollar Baby, World Trade Center, Crash, Ant-Man y The Martian. Además, formó parte del elenco de la cuarta temporada de la serie The Shield.
Skarsgård es el protagonista de la nueva versión de Tarzán, la cual llegará a los cines de Estados Unidos el 1ro de julio.