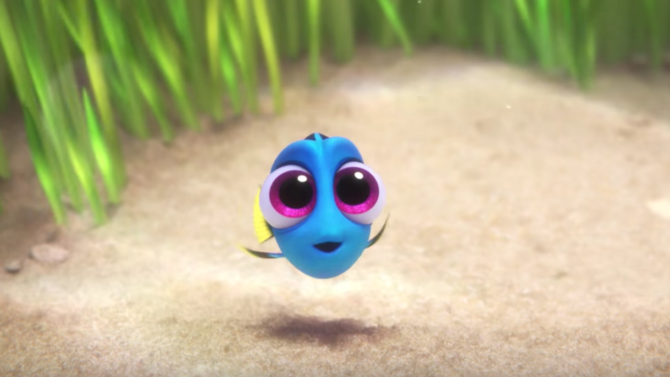 Como parte de la promoción de la película Finding Dory, la compañía Pixar nos derritió este lunes 20 de junio con el video "Baby Dory", en el que se puede ver a la olvidadiza pececita compartiendo con sus padres. El filme animado se estrenó en los cines estadounidenses la semana pasada.
En el video, que dura menos de un minuto, se pueden ver a los progenitores del personaje animado intentando ayudarla a socializar con otros niños. También se confirma que Dory siempre ha sido algo distraída…
Finding Dory comenzó la semana con el pie derecho ya que superó las expectativas de los estudios al recaudar US$136.2 millones en su fin de semana de estreno en Estados Unidos y Canadá. Esta cifra la convirtió en la cinta animada que más dinero ha recaudado en la historia, según publicó la agencia The Associated Press.
El récord lo tenía la película Shrek the Third, la cual recaudó US$121.6 millones de dólares en su primer fin de semana. Originalmente se esperaba que Finding Dory recaudara unos 100 millones.
La cinta Finding Dory llega a 13 años del éxito que fue Finding Nemo, y cuenta con las voces de Ellen DeGeneres y Albert Brooks.