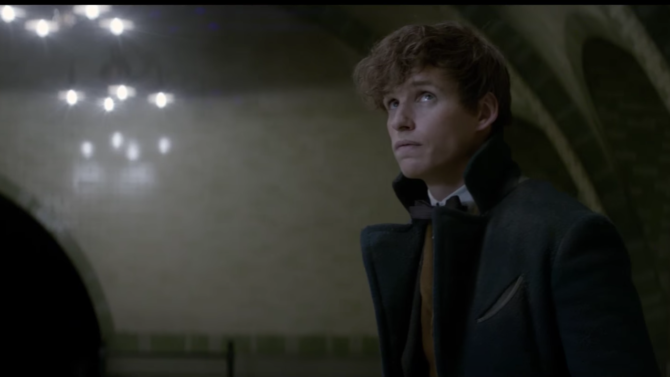 El nuevo y tráiler final de Fantastic Beasts and Where to Find Them ya se estrenó para el gusto de los fans, que pueden echar una mirada al mundo de los magos en la película protagonizada por Eddie Redmayne.
El nuevo avance, que fue estrenado en The Ellen DeGeneres Show este miércoles 28 de septiembre, encuentra al escritor Newt Scamander (Redmayne) luchando para salvar su maletín lleno de mágicas criaturas después de que se escapan de la ciudad de Nueva York en 1920.
La escritora J.K. Rowling escribió el guión de la película, que está ambientada 70 años antes de los hechos que sucedieron en Harry Potter.
VER TAMBIÉN Disney prepara nueva versión de 'The Lion King'
Dirigida por David Yates, en Fantastic Beasts and Where to Find Them actúan también Colin Farrell, Katherine Waterston, Dan Fogler, Alison Sudol, Ezra Miller y Jon Voight.
Fantastic Beasts and Where to Find Them se estrena en las salas de cine de Estados Unidos el próximo 18 de noviembre.
Hace unos días, Warner Bros. Pictures confirmó que la secuela de esta película llegará al cine el 16 de noviembre de 2018, mientras que una tercera entrega será estrenada en 2020.