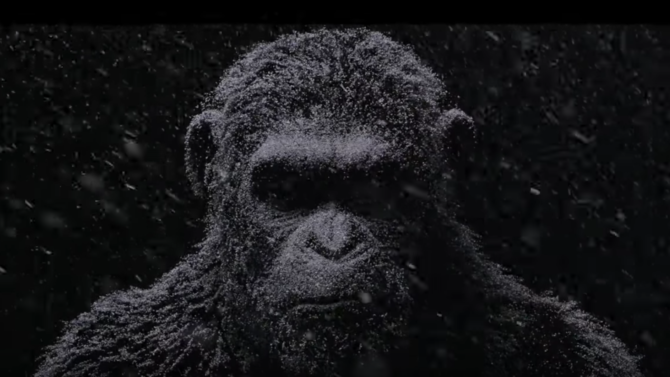 Los estudios 20th Century Fox lanzaron este jueves 6 de octubre un nuevo clip promocional de la película War for the Planet of the Apes, que muestra a su principal protagonista, el chimpancé Caesar, advirtiendo que "la guerra ha comenzado".
El clip de 30 segundos de duración, muestra una sola imagen del mono (Andy Serkis) cubierto por una nevada y diciendo: "Debes irte antes de que comience la lucha".
VER TAMBIÉN Aterrador: así es el tráiler de 'Get Out'
Este nuevo video fue presentado en el marco del panel que se llevará a cabo en el New York Comic Con, al que irán el director Matt Reeves, Serkis y el productor Dylan Clark.
War for the Planet of the Apes es la tercera parte de Dawn of the Planet of the Apes (2014) y Rise of the Planet of the Apes (2011). Su elenco está integrado por Woody Harrelson, Steve Zahn, Judy Greer y Terry Notary, entre otros actores.
Su estreno está previsto para el 14 de julio de 2017.