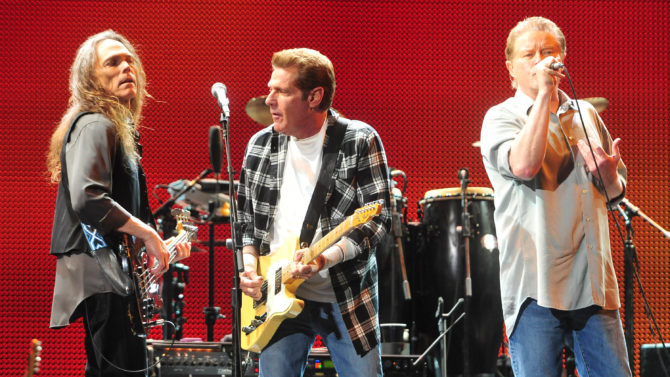 Glenn Frey, guitarrista y miembro fundador de la famosa banda Eagles, falleció este lunes 18 de enero a sus 67 años. La noticia fue confirmada por la agrupación a través de un comunicado.
"Es con el corazón pesado que anunciamos el fallecimiento de nuestro camarada y fundador de Eagles, Glenn Frey, el lunes 18 de enero de 2016 en Nueva York. Glenn luchó una valiente batalla durante las últimas semanas pero, desafortunadamente, sucumbió ante las complicaciones derivadas de una artritis reumática, colitis ulcerativa y neumonía. La familia Frey desea agradecerles a todos los que se unieron a Glenn a luchar esa batalla, y esperaron y lucharon por su recuperación. Las palabras no pueden describir nuestro dolor, ni nuestro amor y respeto por todo lo que nos brindó, a su familia, a la comunidad musical y a los millones de fans alrededor de todo el mundo", se pudo leer en el comunicado oficial de la banda.
Frey escribió y prestó su voz para varios éxitos de esta agrupación, entre los que destacan las canciones "Heartache Tonight", "Lyin' Eyes", "Tequila Sunrise" y "Take It Easy". Junto a Don Henley, este artista también escribió uno de los himnos musicales más emblemáticos del mundo entero: "Hotel California".
Este guitarrista también tuvo una exitosa carrera como solista, luego de que la banda se separó en el año 1980. En 1982, Frey lanzó su disco debut en solitario, bajo el título de No Fun Aloud.
A lo largo de su carrera, Eagles ganó 6 premios Grammy, así como 5 American Music Awards. La banda fue introducida al famoso Rock and Roll Hall of Fame en 1998.