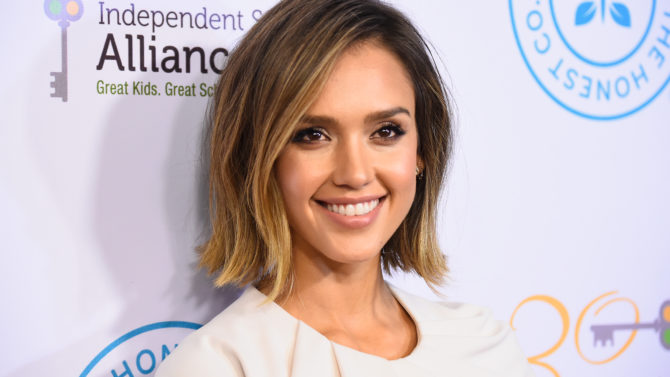 La actriz Jessica Alba se ha unido como mentora y asesora del reality show Planet of the Apps, que producen conjuntamente Apple y Propagate, informa Variety.
Alba es la cuarta estrella en unirse a la lista de mentores del show, que incluye a Gwyneth Paltrow, will.i.am, y Gary Vaynerchuk.
VER TAMBIÉN Jessica Alba recibirá el premio 'Excellence in Leadership'
La integración de la también empresaria muestra el interés de Apple en incluir celebridades que también tengan experiencia en negocios. Alba fundó The Honest Company en 2011, una empresa que vende productos naturales y orgánicos para bebés y madres, y este año lanzó la línea de maquillaje Honest Beauty.
"Fundé The Honest Company porque vi una oportunidad en el mercado que hablaba de los consumidores conscientes y creé productos seguros y eficaces para cada necesidad", explicó Alba en un comunicado.
"Como mentora en Planet of the Apps, estoy deseando conocer a los empresarios que buscan hacer frente a un problema con una solución innovadora, y ayudarles a concretar su visión. No puedo esperar a ver las ideas de los desarrolladores de aplicaciones", expresó.
VER TAMBIEN Juieta Venegas comparte demo que le grabó Juan Gabriel
Paltrow y  will.i.am son además los productores ejecutivos del show junto a Ben Silverman y Howard T. Owens, de la compañía Propagate. Planet of the Apps está programado para ser estrenado en 2017.
Además de Alba, la compañía productora anunció que Lightspeed Venture Partners será socio en el emprendimiento. Sus inversiones incluyen Snapchat, GrubHub, Nest y TaskRabbit.
Variety informa además que los desarrolladores de app interesados en participar en el reality podrán enviar sus aplicaciones online hasta el próximo miércoles 21 de septiembre.