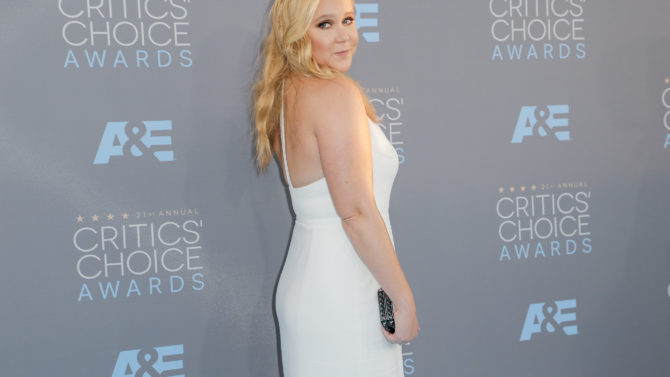 Amy Schumer, conocida por ser una de las comediantes más famosas de Hollywood, fue incluida en la lista de celebridades más peligrosas para buscar en internet.
Pero, la autora del libro "The Girl with the Lower Back Tattoo" no es la única famosa que forma parte de dicho listado ya que, según la compañía de seguridad de software Intel Security, Justin Bieber, Miley Cyrus y Rihanna también representan un riesgo cuando estamos hablando de búsquedas en internet.
Ingresar el nombre de la comediante en los buscadores de la red conlleva un 16% de probabilidad de terminar en una página con virus que pueden afectar el funcionamiento de la computadora.
"Con este anhelo por información en tiempo real, muchas personas buscan y hacen click sin considerar los potenciales riesgos de seguridad. Los cibercriminales lo saben y se aprovechan de este comportamiento al intentar redirigir a los usuarios a sitios no seguros cargados de virus" explicó Gary Davis, jefe de seguridad de los consumidores de Intel Security.
Aquí les dejamos la lista completa  publicada por Intel Security para que tomen precauciones a la hora de buscar a sus celebridades favoritas.
"The 2016 McAfee Most Dangerous Celebrities List"
| | | |
| --- | --- | --- |
| Position | Celebrity | Percentage |
| 1 | Amy Schumer | 16.11% |
| 2 | Justin Bieber | 15.00% |
| 3 | Carson Daly | 13.44% |
| 4 | Will Smith | 13.44% |
| 5 | Rihanna | 13.33% |
| 6 | Miley Cyrus | 12.67% |
| 7 | Chris Hardwick | 12.56% |
| 8 | Daniel Tosh | 11.56% |
| 9 | Selena Gomez | 11.11% |
| 10 | Kesha | 11.11% |