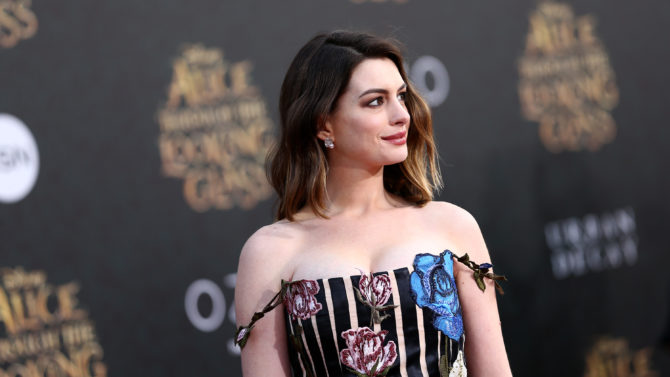 Este 3 de agosto no es un día común y corriente, ya que se cumplen 15 años del lanzamiento de la película The Princess Diaries. Para conmemorar la fecha, Anne Hathaway buscó la perfecta manera para hacernos sonreír y llorar al mismo tiempo por medio de un post en Instagram en el que rinde tributo al fallecido director de esta cinta: Garry Marshall.
"Han pasado quince años (díganlo conmigo) ¡¡¡¡¡Cállense!!!!!", bromeó la actriz. "Para todos los fans que han amado a Mia, Louie, Lily, Joe, Michael y, por supuesto, a la Reina Clarisse, ¡gracias desde el fondo de mi corazón! Y para Garry Marshall, gracias por convertirme en una princesa. Te amaré por siempre, mi querido amigo y maestro, y yo te extraño todos los días xx", fueron las emotivas palabras dedicadas a Marshall, quien falleció el pasado 19 de julio a sus 81 años.
En el gracioso clip, Hathaway aparece como Mia Thermopolis, realizando sus cómicos pasos de baile junto al actor Héctor Elizondo.
La intérprete de 33 años saltó a la fama en el 2001, luego de protagonizar The Princess Diaries, basada en la novela de la escritora norteamericana Meg Cabot.