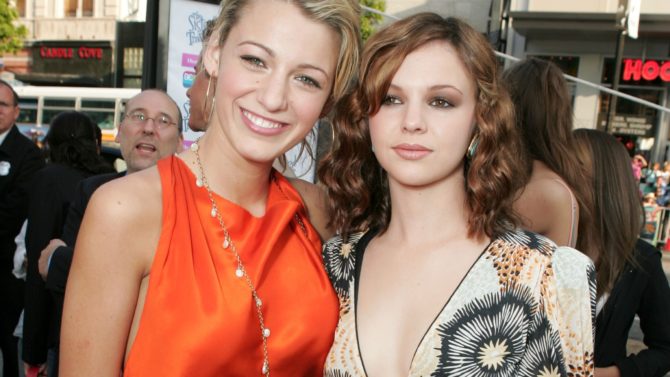 Amber Tamblyn se unió a la 'hermandad' de las mamás, y Blake Lively aprovechó la oportunidad para celebrar su amistad con la actriz de Sisterhood of the Traveling Pants.
"Estoy tan orgullosa de mi querida amiga, y futura mamá @amberrosetamblyn. Cualesquiera que sean tus creencias, una cosa es segura, el mundo debe ser un mejor y más seguro lugar para mujeres y niñas", escribió Lively en una publicación en Instagram, con un collage en el que están Amber y Blake abrazadas, y Amber en los hombros de su madre, cuando era bebé.
Tamblyn anunció su embarazo el miércoles, 26 de octubre, con un ensayo en la revista Glamour en el que explica sus preocupaciones por el mundo moderno, y por el futuro que vivirá su hija.
La actriz de 33 años espera su primera hija junto al actor David Cross, de 52 años.