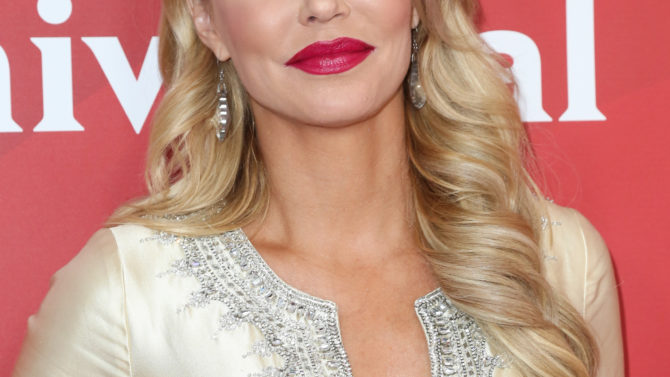 El pasado fin de semana, Brandi Glanville causó disgusto en varios de sus seguidores en las redes sociales porque publicó una foto en la que simula dar a luz al niño Jesús, y este lunes 28 de noviembre se disculpó.
La exestrella de Real Housewives of Beverly Hills publicó la imagen el viernes por la noche en Facebook con la frase: "Never forget the reason for the season" (Nunca olvides la razón de esta temporada), en una escena que recrea el pesebre de la Navidad y ella dando a luz:
Al verla simulando haber dado a luz al hijo de Dios, las críticas no se hicieron esperar ya que muchos lo tomaron como una burla e insulto a su religión. Brandi tuvo que borrar la imagen y pedir disculpas en Twitter.
"Hice una broma de mal gusto sobre de dónde vienen los bebés. Soy cristiana criada como luterana. Me disculpé y la bajé. Dios perdona, ¡ya está!", escribió la guapa rubia de 44 años.
Glanville se hizo famosa por ser la esposa del actor Eddie Cibrian, hasta que él tuvo un affaire con la cantante Leann Rimes, con quien se casó un año después de separarse.