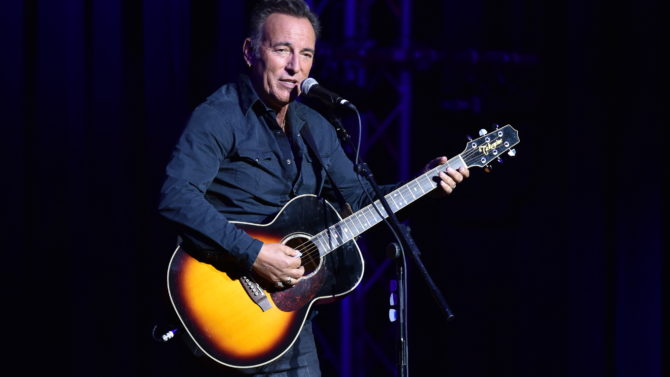 Bruce Springsteen lanzará una autobiografia titulada Born To Run en septiembre. De acuerdo a informes de prensa, la leyenda del rock ha estado escribiendo este libro desde 2009, luego de presentarse junto a su E Street Band en el show de medio tiempo del Super Bowl.
"Escribir sobre ti mismo es algo chistoso. Pero en un proyecto como este el escritor ha hecho una promesa, mostrarle al lector mi mente. En estas páginas he intentado hacer eso", revela uno de los pasajes del texto.
Born To Run será lanzado en diferentes formatos, que incluyen copias físicas, su respectiva versión electrónica y hasta como audiolibro. La publicación estará disponible en países como Estados Unidos, Inglaterra, Canadá y la India. El texto incluirá memorias de su infancia en Freehold, Nueva Jersey, contará la travesía que lo llevó a convertirse en el músico que es hoy en día, y también analizará las luchas personales que han inspirado su arte a través de los años.
Springsteen actualmente se encuentra de gira por Estados Unidos. El intérprete de 66 años visitará importantes ciudades como Nueva York, Dallas, Phoenix y Seattle. Luego viajará a Europa.