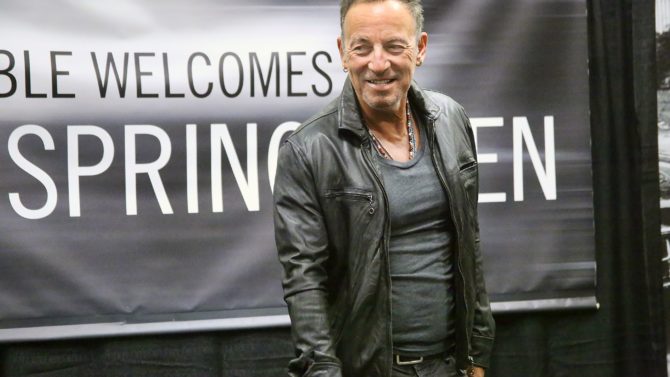 Bruce Springsteen asegura que ofrecer largos conciertos lo ayudó a lidiar con la depresión.
"Creo que la música fue el modo en que me automediqué al principio. Fue lo primero que me centró y espantó la depresión", informa The Associated Press. El cantante habló sobre la enfermedad debido a que se encuentra promocionando su libro autobiográfico "Born To Run".
The Boss, como también se le conoce al interprete de múltiples éxitos como "Born in the USA", agregó que "la experiencia de tocar aclaraba mi mente y me daba un breve momento de alivio de las cosas que solían perturbarme". En ese tiempo, explica, "descubrí que el agotamiento era mi amigo, porque si me cansaba lo suficiente, sencillamente estaba demasiado cansado como para estar deprimido".
VER TAMBIEN: Bruce Springsteen firma nota de ausencia a niño que faltó a la escuela por conocerlo
El libro "Born to Run" se publicó a finales de septiembre y le tomó siete años escribirlo. Luego, lo editó y reescribió hasta que se estuvo satisfecho con el producto final.
En cuanto a su vida familiar, Springsteen dijo que trató de mantener su fama fuera del hogar. Incluso, cuando sus tres hijos "desconocían la mayor parte de mi trabajo", agregó.
Como padre, "tu trabajo es ser el público de ellos, no ellos el tuyo", dijo Springsteen.