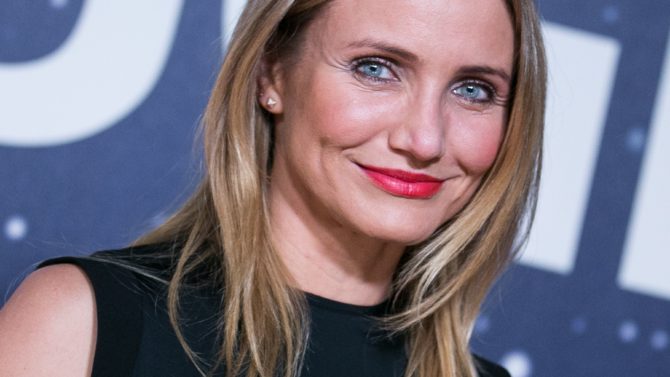 Las estrellas de Hollywood también sienten cosas como un simple mortal, y así le pasó a Cameron Díaz cuando se sintió "debilitada" por el miedo cuando lanzó su primer libro The Body Book: Feed, Move, Understand and Love Your Amazing Body en 2013.
En una entrevista con la revista People, la actriz de 44 años admitió que temía recibir malas críticas. "Justo antes de que saliera el libro no podía respirar".
Díaz, que lleva filmadas muchas películas, dijo que "nunca había sentido algo así. Me di cuenta de que tenía mucho miedo de lanzarlo al mundo y que todos me vieran ¿Y qué pasaba si no les gustaba? ¿Y si creían que estaba loca o era estúpida? Dios mío, eso es tan doloroso", expresó.
VER TAMBIÉN Las mejores 16 películas de Cameron Díaz 
En The Body Book: Feed, Move, Understand and Love Your Amazing Body, Díaz se muestra tal como es y no como solemos verla cuando interpreta un personaje.
"Era revelador sobre quién era yo. Las películas son totalmente falsas. No soy yo en absoluto, son personajes. Este libro era todo para mí. No hubo escondites. Fui muy abierta y muy cruda", precisó.
Por suerte para Díaz, el libro resultó ser un total éxito y se convirtió en un best-seller del New York Times, en marzo de 2014. Eso la animó a escribir su segundo libro llamado The Longevity Book: the Science of Aging, the Biology of Strength, and the Privilege of Time, que salió a la venta en junio pasado.