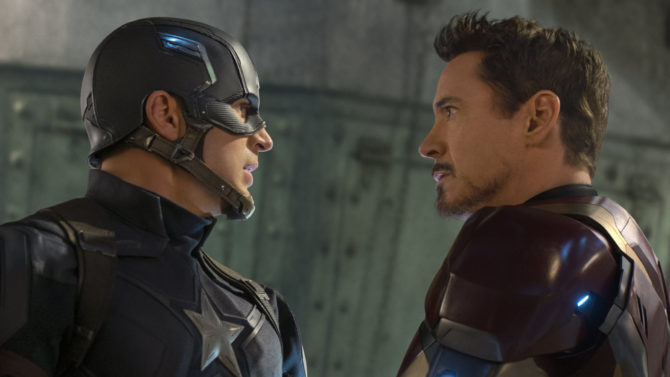 Captain America: Civil War ha resultado ser un éxito rotundo en las taquillas de todo el mundo, ya que la cinta logró recaudar más de $940 millones de manera global, según información recogida por Variety este domingo 15 de mayo.
Luego de mucha espera por parte de sus fervientes fans, la película de Disney y Marvel comenzó su rotación en los cines estadounidenses este 6 de mayo. Se estima que para la semana próxima este filme protagonizado por Robert Downey Jr. y Chris Evans entre oficialmente al club del billón de dólares.
Cuando esto ocurra, esta cinta será el séptimo título de súperheroes que haya logrado superar esta impresionante cifra, junto a las películas The Avengers (con $1.52 billones), Avengers: Age of Ultron (con $1.41 billones), Iron Man 3 (con $1.22 billones), The Dark Knight Rises (con $1.09 billones) y The Dark Knight (con $1.04 billones).
Gracias a este éxito, Marvel logra posicionar 3 de sus producciones entre los primeros 5 lugares de las películas más taquilleras en su fin de semana de estreno. Marvel's The Avengers actualmente ocupa el tercer lugar con $207.4 millones; le sigue Avengers: Age of Ultron con $191.3 millones, y ahora el quinto lugar lo ocupa Captain America: Civil War.
Anthony Mackie, Scarlett Johansson, Sebastian Stan, Jeremy Renner y Elizabeth Olsen completan el elenco de este emocionante filme. ¿Y tú, fuiste a ver Captain America: Civil War este fin de semana?