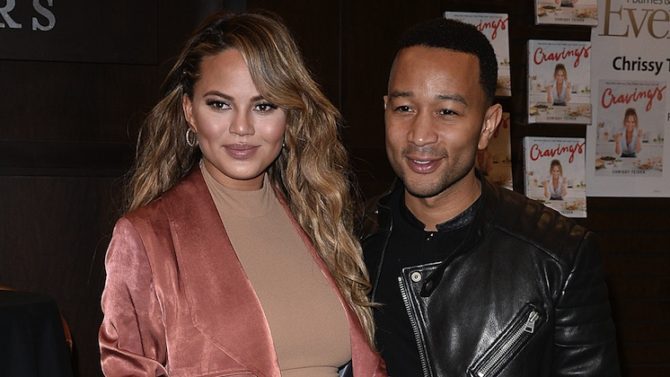 Chrissy Teigen tuvo que cambiar su número telefónico cuando sus fanáticos se dieron cuenta que aparecía en una foto de su libro de cocina titulado Cravings: Recipes For All The Food You Want To Eat.
"Los que compraron mi libro pudieron ver mi número de teléfono en un tamaño minúsculo en el collar de [mi perra] Pippa en la página 111. ¡Supe esto después de recibir más de 100 llamadas!", escribió la supermodelo en Twitter, agregando, que aunque tuvo que cambiar su número telefónico, agradece "todos los amables mensajes en su contestadora".
Mientras tanto, Teigen, quien espera su primer hijo con su esposo John Legend, ha insistido que con su nuevo libro no está tratando de convertirse en chef, simplemente se trata de una de sus pasiones.
Cravings presenta desayunos inspirados en el sexo mañanero que tiene con Legend. En el texto esta chica también cuenta divertidas anécdotas, como que pasó un día de Acción de Gracias en Taco Bell, y revela que la razón por la que nunca la han contratado para el New York Fashion Week es por su gran amor hacia el risotto.
Recientemente Chrissy, de 30 años, reveló que ella y el cantante eligieron un embrión de niña durante el proceso de fecundación in vitro al que se sometieron. "Hemos tomado esta decisión… Escogimos una niña. Creo que estaba atraída por el hecho de que John será el mejor padre de una niña. Eso me entusiasma", expresó la modelo durante una firma de autógrafos por el lanzamiento de su libro.