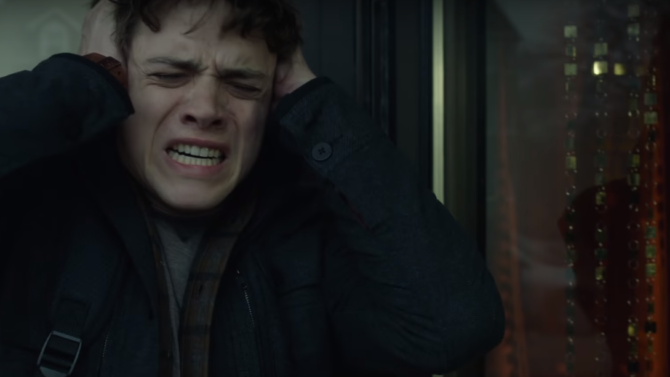 STX Entertainment lanzó un nuevo tráiler para The Bye Bye Man, nueva cinta de terror que promete llevarnos al borde de nuestros asientos.
Dirigida por Stacey Tile y adaptada a partir de un guión escrito por Robert Damon Schneck y Jonathan Penner, esta película llegará a los cines de Estados Unidos el 13 de enero de 2017. La historia gira en torno a un grupo de estudiantes universitarios que descubren la leyenda del Bye Bye Man, una milenaria entidad sobrenatural que lleva a las personas a cometer impensables actos malignos.
¿El problema? Mientras más pienses en él o hables sobre él, más fuerza cobra para desencadenar el mal sobre aquellos que lo han visto. Aquí puedes ver el nuevo tráiler de este escalofriante proyecto de terror.
El elenco de este filme está conformado por Carrie-Anne Moss, Douglas Smith, Faye Dunaway, Lucien Laviscount, Cressida Bonas, Michael Trucco y Doug Jones. The Bye Bye Man aterrorizará las salas de cines a partir del 13 de enero de 2017.