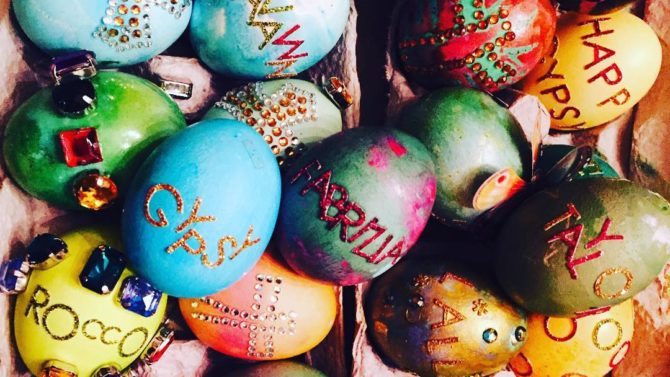 Hoy se celebra el Domingo de Resurrección, y qué mejor manera de celebrar las Pascuas que a través de imágenes familiares y de mucha unión. Las celebridades tomaron las redes sociales para desearles a sus seguidores un feliz domingo, y celebrar juntos este día de Pascuas.
Desde Madonna, Ariel Winter, John Stamos, hasta la candidata a la presidencia, Hillary Clinton, aquí puedes ver cómo celebran este día tus famosos favoritos.
Shakira decidió tomar las riendas de este asunto, y se fue en busca de "los huevos de Pascua".
Karla Souza de How to Get Away with Murder prefirió relajarse este domingo, pero eso sí, sin dejar de desearles a todos sus seguidores un feliz domingo de Pascua.
Taylor Swift se toma este día muy, pero muy en serio.
Madonna tiene un Easter Egg para cada integrante familiar.
Kim Kardashian lanzó una sorpresa. Ya hasta tiene sus propios Kimojis de Pascuas.
Ariel Winter, protagonista de Modern Family, se vistió de gala para el día.
Abigail Breslin definitivamente quiere un conejito. ¡Pero no de chocolate, uno de verdad!
¡Feliz día de Pascuas!