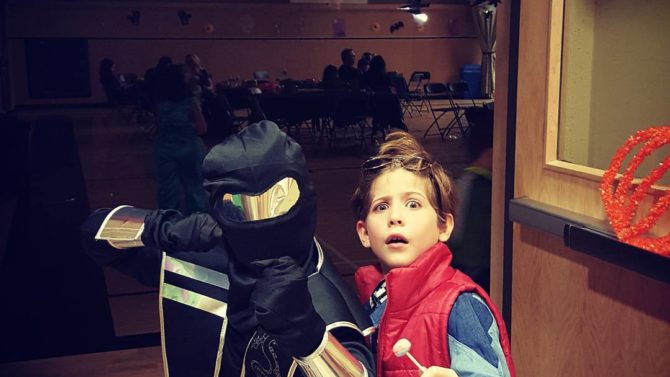 La simpatía que genera el joven actor Jacob Tremblay hace que se vea adorable en cualquier elección de vestuario. Y parece ser que Halloween no es la excepción a este caso.
La estrella de Room viajó a la década de los ochenta para elegir su disfraz de este año, que se trató de nada más y nada menos que de Marty McFly, personaje interpretado por Michael J. Fox en el clásico filme Back to the Future.
El chico optó por este atuendo para asistir a la fiesta de Halloween de su escuela. "Solo los adultos supieron quién era", bromeó el actor de tan sólo 10 años de edad.
Y al parecer, Jacob no sólo posee talento para la actuación, sino también para el baile:
Desde el papel que lo lanzó a la fama junto a la actriz Brie Larson, Tremblay no ha parado de trabajar. Este joven actor próximamente podrá ser visto en las cintas Before I Wake, Shut in y The Book of Henry.
¿Qué te pareció este divertido disfraz?