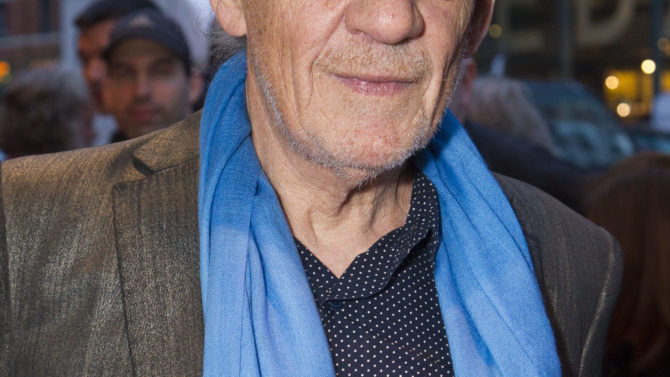 La carrera del actor inglés Ian McKellen, famoso por su papel de Gandalf en las películas de The Lord of the Rings y de Magneto en X-Men, será presentada en el documental McKellen: Playing the Part.
El filme, dirigido por Joe Stephenson, se basará en una entrevista exclusiva de 14 horas de duración con el aclamado actor, informa Variety.
McKellen: Playing the Part tendrá material de archivo nunca antes presentado de los comienzos de McKellen en el escenario y la pantalla, así como fotografías privadas, y escenas de su vida reconstruidas cinematográficamente.
VER TAMBIÉN Mark Wahlberg protagoniza el primer tráiler de 'Patriots Day'
"Para una generación entera de cinéfilos, Ian es conocido como Gandalf y Magneto, pero aquí hay una oportunidad de mostrar su increíble e inspiradora trayectoria, desde su humilde infancia en el norte de Inglaterra hasta el logro de un Tony, de uno de los primeros actores en hablar abiertamente sobre su sexualidad para convertirse en un nominado al Oscar dos veces y reconocido internacionalmente", dijo Stephenson.
McKellen, de 77 años, ha sido nominado para un Oscar en dos ocasiones:  En 1999 por Gods and Monsters, y en 2002 por su papel en The Lord of the Rings: The Fellowship of the Ring. Para el Emmy fue candidato cinco veces.
"Mientras que Ian ha sido entrevistado muchas veces, y vive una vida muy en el ojo público, hemos querido hablar francamente con él acerca de su vida y filosofía de una manera en que no podría haber sido hecha", agregó el director.