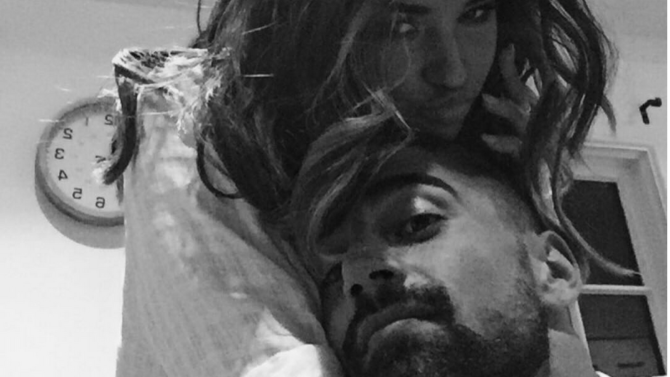 Becky G está muy enamorada de su nuevo novio, el jugador profesional de soccer Sebastian Lletget. Así lo ha demostrado la cantante con varias fotos y videos que ha compartido a través de su cuenta oficial de Instagram.
En su post más reciente, la intérprete aparece besándose con el mediocampista del LA Galaxy, a quien describe como "el verdadero", y agrega: "Soy una mujer afortunada".
Por su parte, el atleta de 23 años publicó la misma foto acompañada del siguiente mensaje: "No puedo pensar en un mejor comienzo de este capítulo".
Fue el pasado 18 de abril cuando la cantante de 19 años hizo pública la noticia de su noviazgo con el joven de padres argentinos, durante el show de apertura de la serie de conciertos Move with the Music de iHeartRadio, en Los Ángeles.
A partir de entonces, Becky ha compartido varias fotos y videos junto a su enamorado:
Lletget también hizo público su amor por Becky en Instagram:
Lo mejor para esta linda parejita, y ¡que viva el amor!