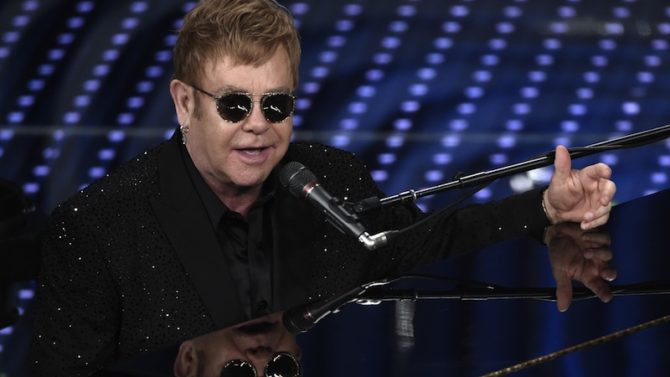 Elton John criticó a Janet Jackson por no cantar en vivo. Uno de los más grandes íconos de la música expresó que no entiende por qué una artista que doble durante sus presentaciones reciba buenas críticas de sus conciertos.
"Las revistan publican críticas que dicen que el concierto de Janet Jackson fue 'el mejor show', y que le dan cuatro de cinco estrellas. ¡Pero estaba doblando! ¡Hola! ¡Eso no es un show! Prefiero ir a ver un espectáculo de drag queens", expresó el interprete de temas como "Can You Fell The Love Tonight" y "Tiny Dancer" durante una entrevista con la famosa revista Rolling Stone.
Ya en otras ocasiones el artista británico había criticado a Madonna por la misma razón, pero aceptó que con ella "se le fue la mano", debido a que llevó sus criticas muy lejos y a un nivel personal. "Yo digo lo que pienso", agregó el artista, quien también dejó en claro que aunque se disculpó con La reina del pop , no dejará de ser honesto.
VER TAMBIÉN Elton John en 'Carpool Karaoke' con James Corden: "Aún tengo la energía de alguien de 20 años" [VIDEO]
John, de 68 años y ganador de múltiples premios Grammy, reveló a principios de este mes que actualmente se encuentra trabajando en la nueva producción musical de la banda The Killers.