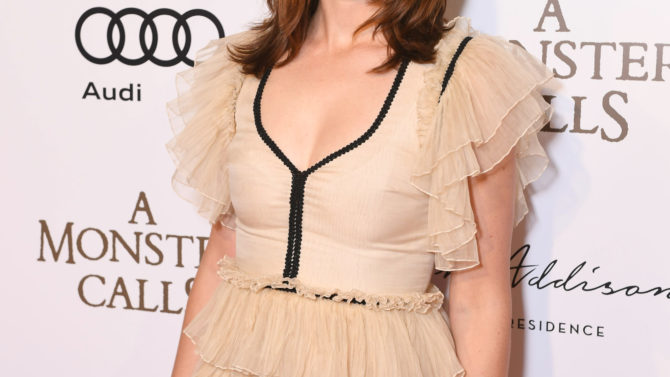 La actriz Felicity Jones será honrada con un premio Britannia de la Academia Británica de Artes de Cine y Televisión (BAFTA, por sus siglas en inglés) de Los Ángeles, a la artista británica del año.
La gala anual tendrá lugar el próximo 28 de octubre en el hotel The Beverly Hilton ubicado en la exclusiva ciudad californiana de Beverly Hills, informó The Hollywood Reporter.
Jones, de 32 años, es reconocida por sus papeles en las películas The Theory of Everything -para la que fue nominada a un Oscar a Mejor actriz-, Rogue One: A Star Wars Story, Inferno y A Monster Calls.
VER TAMBIÉN Lista completa de nominados a los premios Emmy 2016
"Felicity Jones es una de las actrices más buscadas de su generación", expresó el presidente de BAFTA Los Ángeles, Kieran Breen. "Con Rogue One: A Star Wars Story, Inferno y A Monster Calls, este año parece ser en el que el notable talento de Felicity alcance a un verdadero público global", agregó.
Otras figuras que recibirán el premio Britannia serán el cineasta Ang Lee, por su excelencia en la dirección; el actor Samuel L. Jackson, por su contribución mundial al entretenimiento y Ricky Gervais, por su excelencia en comedia. En tanto, Ewan McGregor será honrado con el premio humanitario.
El Premio Britannia es la más alta distinción presentada por BAFTA Los Ángeles, y es una celebración de los logros en honor a personas y empresas de los EE. UU., Reino Unido que han dedicado sus carreras o misiones empresariales al avance de las formas de arte de la imagen en movimiento.