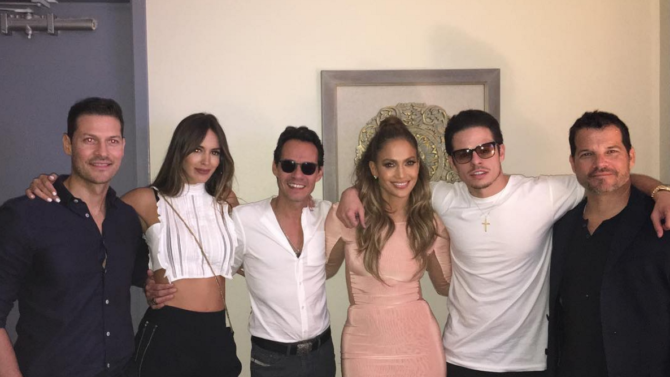 ¡Todos juntos! Porque las exparejas que superaron sabiamente su separación pueden compartir momentos agradables.
Y así lo hicieron Shannon De Lima, su esposo Marc Anthony, Jennifer López (exesposa de Anthony) y su novio Casper Smart. Resulta que la modelo venezolana y el salsero puertorriqueño fueron a ver el show All I Have que la Diva del Bronx está presentando en Las Vegas.
VER TAMBIÉN Jennifer López será 'La madrina de la cocaína' en nueva película de HBO
Como prueba de que no hay asperezas entre ellos, De Lima compartió el domingo 14 de agosto una foto en su cuenta de Instagram donde aparece abrazada junto a Marc, y a su lado están J.Lo, Smart y dos amigos más. "Pasando un momento maravilloso en Las Vegas en el maravilloso show de #JLo All I Have. ¡Felicitaciones, bebé!", escribió.
La imagen tiene hasta ahora más de 23 mil likes y muchísimos comentarios.
El show All I Have es todo un éxito en Las Vegas. Comenzó a principios de año en el Axis de Planet Hollywood Resort & Casino y se extenderá hasta 2017.