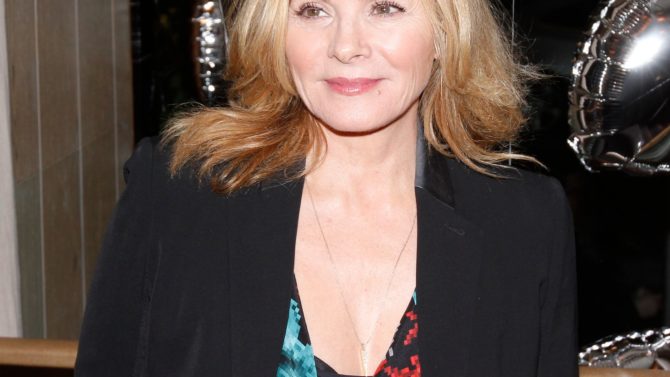 La actriz Kim Cattrall, recordada por su papel de Samantha en Sex and the City, dijo que extraña su trabajo en la exitosa serie y que solo volvería a protagonizar una tercera película spin-off si hay un guión adecuado.
"Extraño a Samantha", confesó en una entrevista con el medio australiano Sky News. "Extraño a las chicas. Extraño el trabajo -¡era un gran trabajo! Pero al mismo tiempo pienso, ¿cuál es el tema que no hemos cubierto?'"
VER TAMBIÉN Sarah Jessica Parker abre la posibilidad de un regreso de 'Sex and the City'
"El mundo está cambiando tan rápidamente. ¿Encajamos ahora? ¡No quisiera tener la responsabilidad de aparecer con lo que es el guión!", agregó.
Sex and the City se transmitió por HBO desde 1998 hasta 2004. Luego se hicieron dos películas sobre la serie de TV con el mismo nombre, en 2008 y 2010, año en que vimos por última vez a las cuatro amigas interpretadas por Sarah Jessica Parker, Cattrall, Cynthia Nixon y Kristin Davis.
La actriz inglesa de 60 años viajó a Australia para promover la línea de lentes Specsavers, de la que es imagen, y también por su próximo trabajo como jueza en la competencia Spectacle Wearer of the Year.
Actualmente Cattrall protagoniza la tercer temporada de la serie Sensitive Skin, que narra las vicisitudes de una pareja que trata de renovar su vida a medida que lucha con las incertidumbres de la mediana edad.