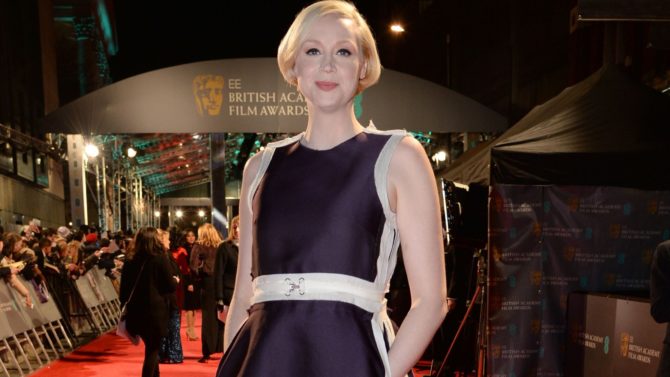 Gwendoline Christie, mejor conocida por su rol de Brienne of Tarth en la serie éxito de HBO Game of Thrones, brindó una aparición especial durante el concierto de Madonna celebrado en Sidney, Australia, este sábado 19 de marzo.
La actriz subió al escenario de la reina del pop durante la interpretación del tema "Unapologetic B*tch". La británica se caracteriza por darle vida a personajes con los cuáles no quisieras iniciar una pelea: además de ser experta decapitando en el seriado de HBO, también interpretó a Captain Phasma en Star Wars: The Force Awakens, y le dio vida a Commander Lyme en The Hunger Games. Es por esto que no cae de sorpresa que Madonna le haya dado el prestigioso título.
"Brienne of Tarth, la Unapologetic Bitch de esta noche en Sidney. Quizá no logre reponerme de esto!", escribió la cantante de "Like a Prayer" en su cuenta de Twitter.
Otros artistas que comparten el honor con Christie son Katy Perry, Jessica Chastain y el periodista Anderson Cooper, a quienes la icónica cantante ha subido a su escenario durante la interpretación de esta canción.
El próximo 24 de abril podrás ver el regreso de Brienne of Tarth en la sexta temporada de Game of Thrones.