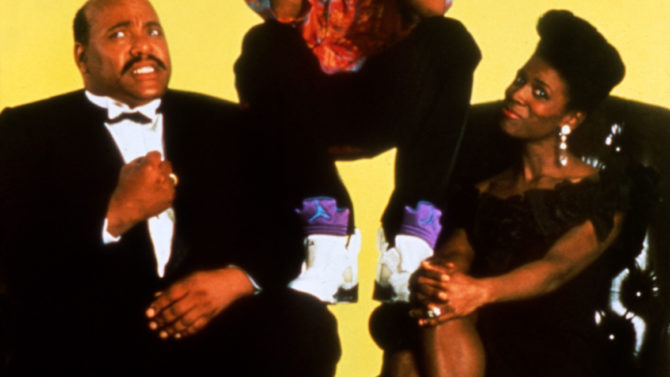 Janet Hubert, la actriz que hizo el papel de la tía Vivian en la serie Fresh Prince of Bel Air, no aplaudió el llamado de Jada Pinkett Smith a boicotear los premios Oscar por la falta de diversidad, y a cambio criticó a la esposa de su ex compañero de elenco, Will Smith, por preocuparse por un tema tan superficial a sus ojos.
"Hay un montón de m**erda pasando en el mundo que todos ustedes no parecen reconocer. La gente está muriendo. A nuestros hijos les están disparando. La gente está muriendo de hambre. La gente está tratando de pagar sus cuentas. Y tú estás hablando sobre actores y Oscars. Simplemente no es tan profundo", aseguró Hubert en un video publicado en Youtube.
"Pedirle a otros actores y actrices afroamericanos poner en riesgo sus carreras y su reputación en un barrio que tú conoces muy bien, bueno eso no se hace. Y otra cosa es que a ellos no les importa. No les importa", dice Hubert en su video.
La actriz también criticó al actor de Concussion por no hablar por si mismo, ya que piensa que los reclamos de Pinkett Smith se deben a que su esposo no obtuvo una nominación por su papel en la cinta. "¿No tiene tu hombre una boca propia para hablar?", sentenció la actriz en su video. "Hay actores que realmente merecen una nominación y Idris Elba es uno de ellos. Beasts of No Nation fue increíble, ese hombre es un actor increíble, tú no lo eres, tal vez no merecías una nominación", dice Hubert en su video.
¡Ouch!, al parecer tía Vivian no quiere tanto a su sobrino como pensábamos.