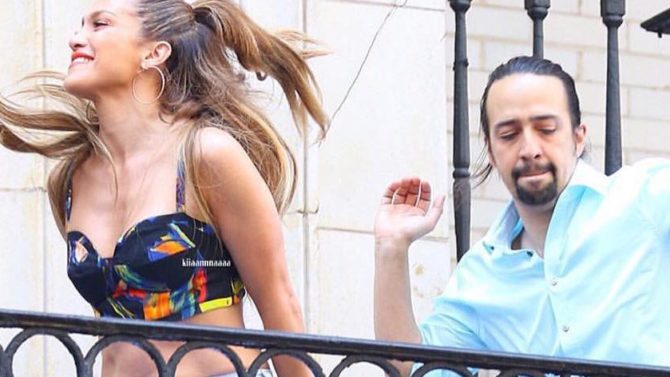 Desde que la cantante Jennifer López y la estrella de Broadway, Lin-Manuel Miranda, anunciaron que estarían trabajando en una colaboración musical, muchas fueron las expectativas que este nuevo tema levantó, pues la producción fue creada en honor a las víctimas del tiroteo en la discoteca Pulse, en Orlando, Florida, que dejó un saldo de 49 muertos.
Afortunadamente, muy pronto podremos disfrutar del resultado audiovisual de la colaboración entre estas dos mega estrellas ya que, de acuerdo a la cuenta oficial de Instagram de JLo, este dúo ya está trabajando en la grabación del video de "Love Make the World Go Round".
Aquí puedes ver la prueba:
"Así que esto ocurrió ayer. Bailando en una azotea, comenzando una revolución de AMOR", escribió la artista de origen puertorriqueño en el mensaje que acompaña la publicación. En la foto, López y Miranda hacen muestra de sus pasos de baile que de seguro harán de este nuevo video un hit rotundo.
Si quieres escuchar "Love Make the World Go Round", el tema puede ser adquirido a través de iTunes por un costo de US$1.29. El dinero recaudado mediante la venta de este sencillo será destinado al fondo Somos Orlando, con el que se brindan servicios de salud mental a los afectados por la tragedia.