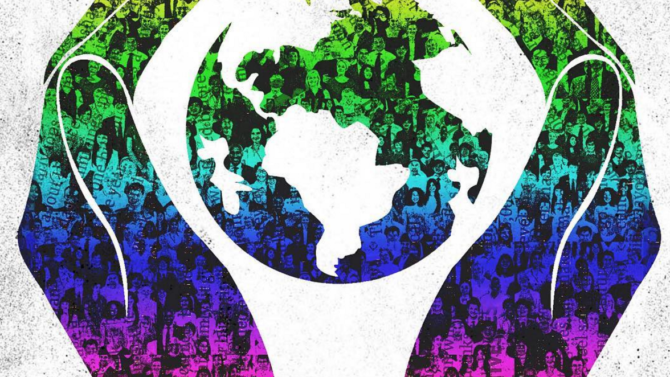 Falta muy poco para escuchar la canción completa que cantan a dúo Jennifer López y Lin-Manuel Miranda, y este jueves 7 de julio la Diva de El Bronx reveló dos carátulas de "Love Make the World Go Round" en su cuenta de Instagram.
VER TAMBIÉN 49 celebridades se unen en honor a víctimas de la masacre en Orlando [VIDEO]
Este dueto conformado por la cantante y actriz y el creador del galardonado musical de Broadway, Hamilton —ambos de origen puertorriqueño— beneficiará a las víctimas del tiroteo ocurrido el pasado 12 de junio en la discoteca Pulse de la ciudad de Orlando, Florida, donde murieron 49 personas.
El tema además estará disponible en iTunes desde esta noche a las 9pm PDT/12am EDT), según reveló la estrella.
Según el adelanto del trabajo musical que JLo publicó el pasado lunes 4 de julio, el tema tiene un ritmo contagioso de rap donde Miranda muestra sus dotes como rapero y habla del poder del amor y sus logros.
Con lo que se recaude con la canción "Love Make the World Go Round" se destinará al Proyecto Somos Orlando, que ofrece consejos y apoyo con profesionales bilingües para las familias de las víctimas.
Aquí un adelanto de "Love Make the World Go Round":