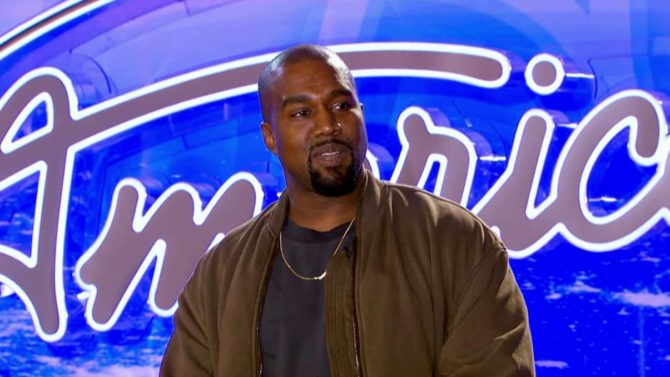 Este lunes la cadena E! reveló el video completo de la audición de Kanye West para American Idol. En este entretenido clip el rapero demuestra su talento e interpreta su tema "Gold Digger" en versión a cappella, frente a los jueces Jennifer López, Harry Connick, Jr. y Keith Urban.
"Mi nombre es Kanye West y soy del Sur de Chicago. Originalmente soy productor. Siempre he querido rapear pero nadie creía en mí, así que decidí intentarlo nuevamente", dice el esposo de Kim Kardashian, quien a su vez lo está esperando a las afueras del cuarto de audiciones junto a Ryan Seacrest. "No estoy muy nerviosa porque realmente creo en él. No le di ningún consejo de canto, sólo creo en él", se escucha decir a la estrella de Keeping Up with the Kardashians, quien al  momento de la grabación aún estaba embarazada del pequeño Saint West.
"Voy a cantar algo original y la canción incluye el nombre de uno de los jueces", anuncia Kanye antes de iniciar su interpretación de "Gold Digger". Luego de escuchar su canción, los jueces le entregan el preciado boleto para formar parte de American Idol.
Mira la audición completa aquí:
La participación de Kanye forma parte de la promoción de la temporada final de American Idol. A partir del 6 de enero podrás sintonizar la temporada número 15 de este show a través del canal Fox.