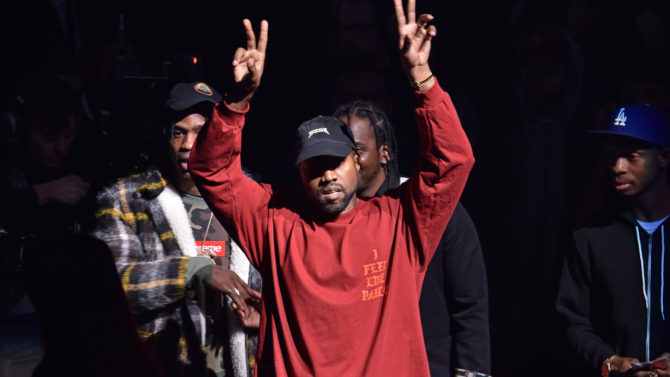 Kanye West lanzó su nueva colección de ropa, llamada "Yeezy Season 3", este jueves 11 de febrero durante el New York Fashion Week. El exclusivo desfile se llevó a cabo en el Madison Square Garden, recinto que albergó a celebridades de la talla de Melanie Griffith, Karlie Kloss, Young Thug, 2 Chainz, Tyga, Kid Cudi, Jonathan Cheban, Austin Mahone y Anna Wintour.
Como era de esperarse, la colección incluye piezas oversize de colores café, anaranjado, amarillo, rojo y negro. Los modelos estaban montados en una tarima, en medio del MSG, donde se mantuvieron parados por un buen tiempo mientras se escuchaba el nuevo álbum de West titulado The Life of Pablo.
Obviamente su familia no pudo faltar al desfile. En primera fila estaban su esposa Kim Kardashian y su hija North West. También fueron sus cuñadas Kourtney Kardashian, Khloé Kardashian, Kylie y Kendall Jenner. Kris y Caitlyn Jenner también estuvieron presentes al igual que Lamar Odom, quien hizo su primera aparición pública tras haber quedado en coma en octubre.
Caitlyn compartió una fotografía donde aparece junto a West antes del show:
Kylie publicó fotos en Instagram de su outfit y el de su hermana Kourtney: