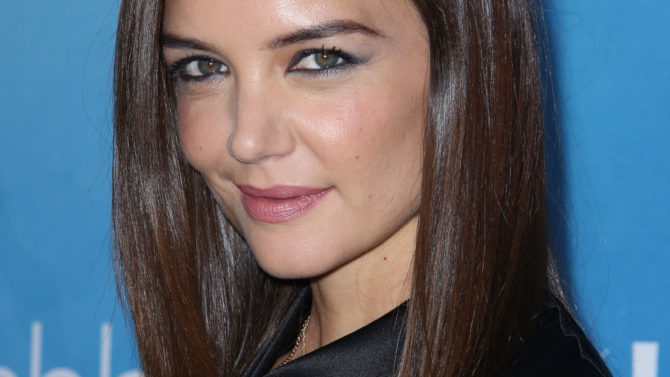 En la serie juvenil Dawson's Creek, Katie Holmes protagonizó uno de los triángulos amorosos más recordados de la televisión y recientemente la actriz tuvo que confesar quien besaba mejor de sus compañeros de elenco, James Van Der Beek, o Joshua Jackson.
Durante una entrevista en el programa The Late Late Show with James Corden, Holmes habló sobre su primer beso, el cual ocurrió con un actor invitado durante uno de los episodios de Dawson's Creek.
"Es tan raro porque con el primer beso en la vida real, si no sale bien puedes decir 'tengo que ir a casa', y nunca tener que lidiar con esa persona", aseguró la ex de Tom Cruise. "Pero en la pantalla, vas a tener que almorzar y probablemente trabajar con la persona al otro día", explicó la famosa.
Ante su respuesta, Corden no resistió preguntarle a  la mamá de Suri quién besaba mejor, si Van Der Beek o Jackson, a lo que la actriz reaccionó con una risa nerviosa. Antes de que pudiera responder, el actor Ryan Reynolds, quien también estaba presente interrumpió.
"Yo fui a la escuela con Josh, y puedo decirte ahora mismo, besa increíblemente", a lo que Holmes respondió con una sonrisa. "Si él lo dice…", indicó Katie, con lo que todo el mundo asumió que la actriz estaba de acuerdo con Reynolds.
"Pacey es mejor que Dawson, ¡no puedo creerlo!", concluyó Corden.
Mira el divertido video a continuación.