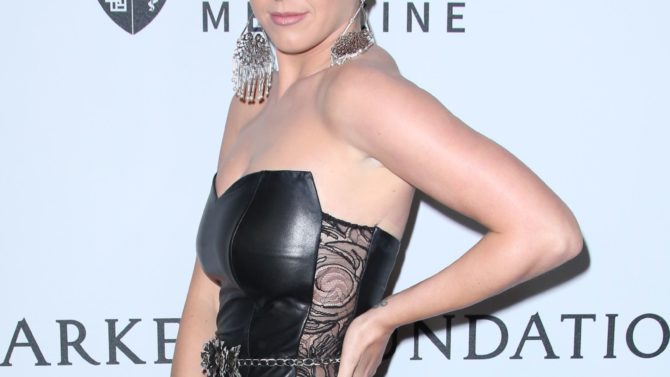 Katy Perry ha roto el silencio sobre la famosa foto donde su novio, Orlando Bloom, sale muy acaramelado con Selena Gómez en un local de Las Vegas, Nevada.
Por si no la has visto todavía, acá la tienes:
La cantante, quien ha estado saliendo con el protagonista de Pirates of the Caribbean desde hace unos meses, respondió a todo esta controversia, sin nombrar a los involucrados, con un tuit algo ambiguo. Se trata del video de una canción de Peggy Lee titulada "Is That All There Is?", lo que en español se traduce a "¿Es eso todo lo que hay?
VER TAMBIÉN Revive el romance entre Justin Bieber y Selena Gómez [FOTOS]
Lo que ha llevado a algunos a pensar que este mensaje está dirigido a Bloom específicamente, son algunos de las versos que se pueden escuchar en la canción, cosas como "Me enamoré del chico más maravilloso del mundo, me llevaba a dar caminatas por el río (…) pero un día él se fue, y aunque en ese momento creí que moriría, no fue así".
El rumor de una posible relación entre Bloom y Gómez surgió en 2014.  Ambos famosos han expresando en el pasado que solo son buenos amigos.
VER TAMBIÉN 20 cantantes que lucen espectaculares en bikini [FOTOS]
Por su parte, Selena no ha dicho nada al respecto, más que publicar fotos donde sale muy sexy, precisamente en Las Vegas, luego de su primer show en la ciudad del pecado: