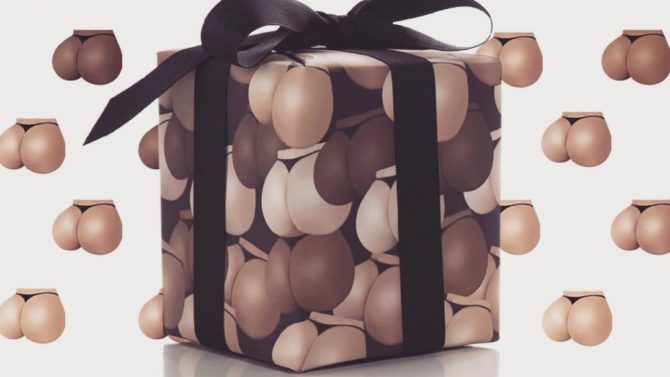 Si soñabas con envolver tus regalos para ese alguien especial con motivos relacionados a Kim Kardashian, este es tu gran día.
Este miércoles, la socialité anunció a través de su cuenta oficial de Twitter el lanzamiento de nueva mercancía inspirada en su famosa línea de Kimojis.
Imagina recibir un regalo envuelto con este papel, que se inspira en la parte trasera de la estrella de Keeping Up with the Kardashians.
Si lo tuyo es algo más atrevido, puedes visitar ya mismo el sitio KimKardashianWest.com y ordenar uno de estos covers para tu celular, que hacen referencia a las tantas veces que la esposa de Kanye West ha mostrado su destapada figura en las redes sociales.
Kim acaba de posar -con muy poca ropa- para la portada de la revista GQ. En la estrevista que acompaña la edición, la mamá de North y Saint West habló, entre otras cosas, de cómo es convertir su propia vida en su negocio.
Si quieres poner tus manos sobre algunos de esos productos, visita la página web oficial de Kardashian.