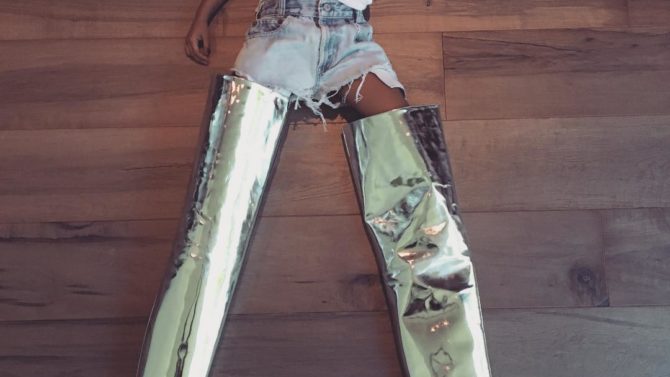 Con tan solo 3 años, North West comprueba que lleva el estilo en su ADN. Este lunes, Kim Kardashian compartió una divertida foto en su cuenta oficial de Instagram que muestra a la hermana mayor de Saint West vistiendo una elección de zapatos muy particulares.
La pequeña de Kanye West fue capturada en cámara luciendo un par de brillantes tacones Balenciaga, que provienen directo del clóset de su madre. La estrella de Keeping Up with the Kardashians compartió la adorable foto en la red social junto al mensaje que lee: "Nunca pensé que pasaría así de pronto… Mi bebé robándome mis zapatos".
"Por lo menos tiene buen gusto", aseguró la orgullosa mamá, de 35 años, junto al hashtag "#Balenciaga". Para hacer conjunto con las botas, North luce unos clásicos shorts de jean acompañados de una sencilla franelilla color blanco.
¡Definitivamente, el estilo corre en esta familia!