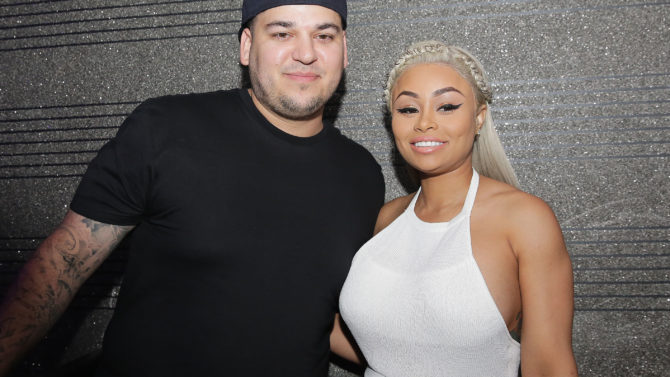 Luego del que el clan Kardashian-Jenner se adueñó de la televisión y las redes sociales (aunque no queramos aceptarlo), era solo cuestión de tiempo para que Rob Kardashian y Black Chyna también llegaran a la pantalla chica.
El 1ro de junio la cadena E! Entertainment confirmó que Rob & Chyna sería el nombre del programa que llegará en formato de docuserie, y este 15 de agosto se publicó el primer teaser el show.
En esta primera probadita del programa televisivo se puede ver que, como mismo la pareja tiene momentos felices, también tienen grandes discusiones.
El programa constará de seis episodios de una hora cada uno. Según reporta E! Online, el show se enfocará en la relación del hermano de las Kardashian y la modelo, quienes esperan su primer hijo.
Ryan Seacrest Productions y Bunim/Murray serán las compañías encargadas de la creación del programa, el cual está pautado a estrenarse a finales de este año. Estas dos compañías de producción son las mismas que crearon Keeping Up with the Kardashians y I Am Cait. 
La pareja confirmó su relación en enero de este año, y en mayo anunciaron que esperaban un hijo. El romance dio mucho de qué hablar ya que Black Chyna es la madre del hijo de Tyga, quien hasta hace semanas era el novio de Kylie Jenner, hermana menor de Rob.
Rob, de 29 años, estuvo mucho tiempo fuera del ojo público dado a una severa depresión a causa de su sobrepeso y reciente diagnóstico de diabetes. No fue hasta que comenzó su relación con la modelo de 28 años que se le volvió a ver en público.