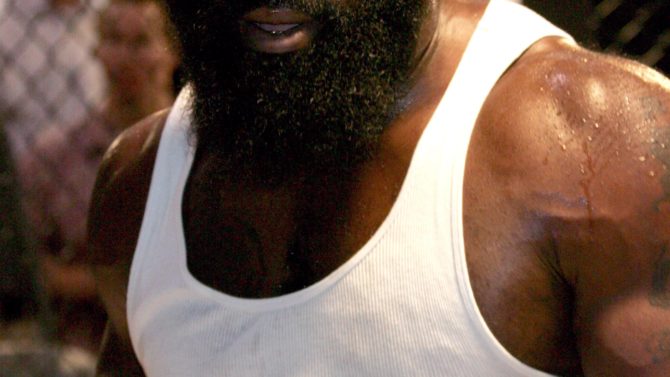 El boxeador y luchador de origen bahameño Kimbo Slice murió ayer, 6 junio, a la edad de 42 años, de acuerdo con información publicada por TMZ Sports.
Slice fue hospitalizado de urgencia por un fallo cardíaco a primera hora de la mañana del lunes cerca de su residencia en Coral Springs, Florida, y falleció poco después.
Slice alcanzó la fama en 2003 a raíz de unos videos caseros de lucha que circularon extensivamente por Internet y que finalmente le darían la oportunidad de firmar un contrato con la compañía The Ultimate Fighting Championship (UFC). En 2009 compitió en el programa de telerrealidad The Ultimate Fighter, que le consagró definitivamente en la televisión, impulsando también su carrera como actor.
Sus papel en The Scorpion King 3: Battle for Redemption (2012), donde muestra sus habilidades para la lucha, es posiblemente el más relevante:
A nivel personal, Kimbo, cuyo nombre real era Kevin Ferguson, era una persona querida y apreciada. "[…] Kimbo tenía una gran personalidad llena de vida que trascendió al deporte", dijo Scott Coker, CEO de Bellator MMA y encargado de dar la triste noticia. "Era un hombre amable, un tierno gigante y un hombre dedicado a su familia".
Slice era padre de seis hijos, tres niños y tres niñas, y estaba comprometido con su novia Antionette Ray. Desde Variety Latino damos nuestras más sinceras condolencias a la familia y amigos de Kimbo Slice por su pérdida.
Nos despedimos de él con este video, que recopila sus mejores knockouts. Descansa en paz, Kimbo.